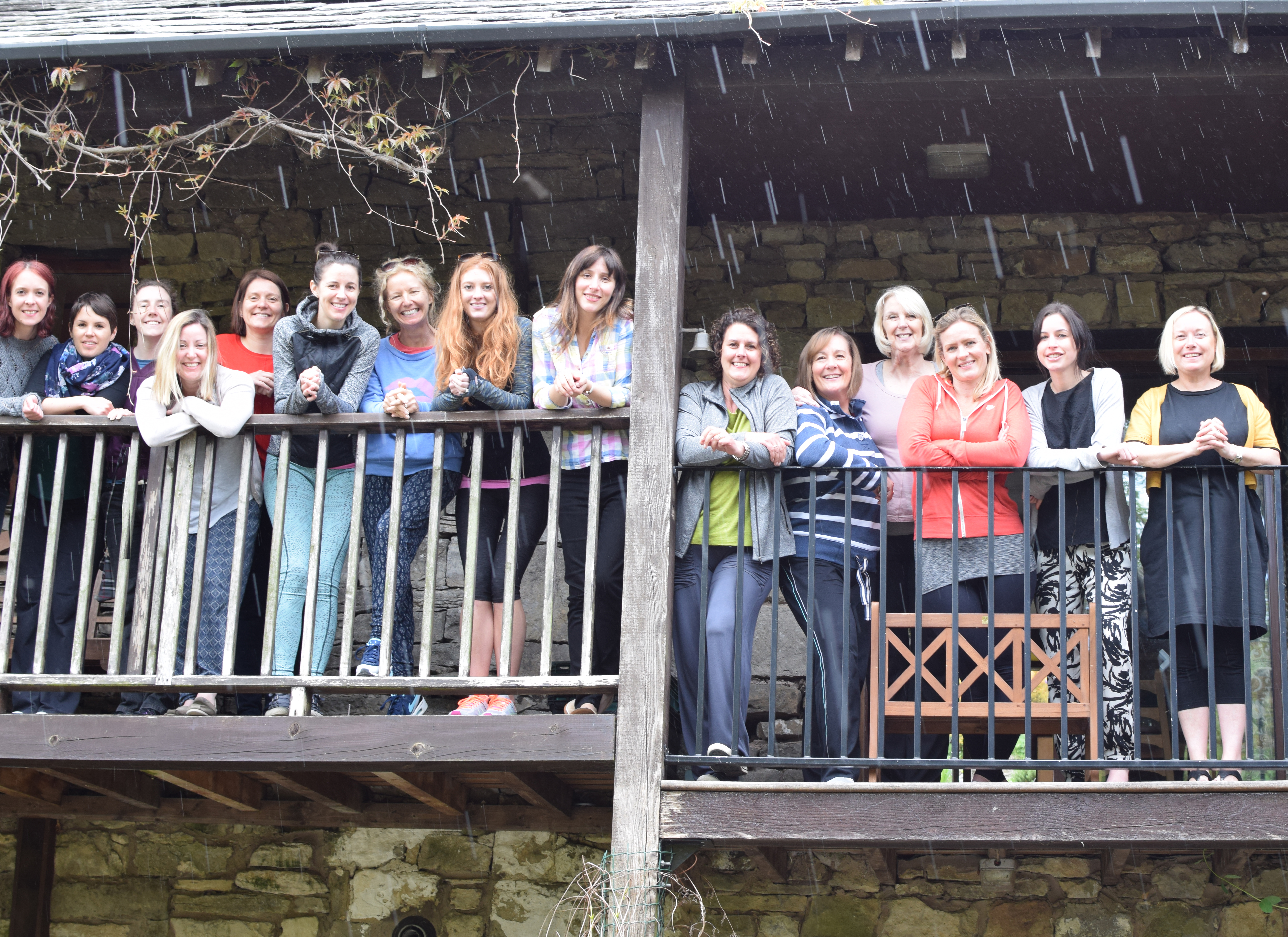 Hi there,
I had a lovely time last weekend in the Lake District, teaching yoga with my friend Tara to a warm and friendly bunch of people! We worked on some really interesting themes during our yoga sessions and filled our plates with lots of rainbow colours with homemade vegetarian dishes such as stuffed peppers and mexican street salad! This will be our last Lakes retreat for a while as Tara is now preparing to welcome a new addition to her family – I wish her lots of love and luck! We will hopefully be back offering these wonderful yoga retreats again before long.
In the meantime, Julia and I are scheduling in another couple of one-night stays at Cranage Hall. We are provisionally looking at the weekend of August 20th 2016 and another date in March 2017. I will post up more details as soon as this is confirmed, but the broad info should be the same as the previous Cranage Hall yoga weekends, which are detailed on my Events page. Do get in touch if you are interested in joining us. [email protected]
I'm off myself on holiday soon (yay, sun!) and this means a few of my regular Sheffield classes won't be on for a week or so. I'm away June 2-9th, however returning in the day on that Thursday, meaning I should be able to teach yoga that evening at the Scout Hut on Botanical Road, Hunter's Bar.
So, this week all classes are on as usual. Next week, it's Spring Bank Holiday Monday (May 30th) so no Pilates. I'll teach Union Street next Tuesday 31st at 5.30pm and there will be teachers covering my classes on both Wednesday 1st and 8th June at Instinctive Health. No Thursday classes on (June 2nd) and there will be a cover instructor taking my pilates class at Virgin Active on 5th June. The following week, there won't be any classes until I'm back later in the day on Thursday 9th for the evening yoga.
See you soon,
Leonie